Strive Business and Training Solutions conducts and array of IT, Softskills and Business courses since 2005. In Singapore, we conduct the most comprehensive intructor-led Joomla and WordPress CMS course designed for people who have little IT (Information Technology).
Courses comes with quizzes and practical exercises. At the end of the program, participants will be able to create, manage and apply their aquired skills.
We specialize in instructor-led soft-skills training. We strive to be transparent and comprehensive, so if you have a question our website does not answer, let us know. We can schedule a call to talk about your specific needs.
The Right Tools For The Right Solution. Every Time.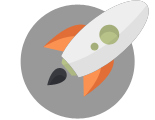 We're Here To Help Your Business Blast Off!
Through Creative Ideas, Innovation & Sheer Determination